E-Commerce Website Design & Development:


Shopify & Magento Web Services

Looking to transform casual browsers into loyal customers? Our digital agency specializes in the design and development of conversion-focused Shopify and Magento websites.

From Browsers to Buyers: Tailoring the Ultimate E-Commerce Experience.

Our team focuses on crucial elements such as load speed, data protection, SEO, ADA compliance, and mobile-first design to facilitate the transition of casual browsers into dedicated customers. With our extensive expertise in Shopify and Magento platforms, we create e-commerce websites designed to captivate, persuade, and convert.

Enhancing Your E-Commerce Journey.

Our commitment is to make the process of creating shopping experiences that perfectly align with your business needs faster, more accessible, and cost-effective. We adhere to essential practices including swift load speed, stringent data protection, search engine optimization, WCAG ADA Compliance, GDPR Compliance, and mobile-first designs that fuel conversions.

For over ten years, our tight-knit team has devoted their efforts to create and maintain e-commerce websites built on Shopify and Magento platforms. Our comprehensive understanding of these platforms allows us to execute seamless development, customization, and maintenance tasks that enable your business to flourish online.
Ready to Boost Your Digital Presence?
E-commerce Services.
Prepare your business for digital commerce success with our specialized e-commerce services. We facilitate integrations with top-tier shopping platforms like Google Shopping, Amazon, Walmart, and others, allowing your business to command a compelling online presence.
Supplementing these offerings, our team provides comprehensive WCAG ADA Compliance services, ensuring your e-commerce platform is accessible to all users. We also design mobile-first interfaces, keeping in line with the shifting consumer behavior towards mobile browsing and shopping. Whether it's optimizing for search engines or securing user data, our e-commerce services cover all the bases for your business to thrive online.
Shopify: Your Gateway to E-Commerce Success.
Ideal for businesses seeking a comprehensive e-commerce solution, Shopify encapsulates all your needs. This platform takes care of hosting and payment methods, offering an all-in-one package, particularly suitable for small to medium-sized businesses. For those seeking more advanced features and scalability, Shopify Plus stands as a potent choice.
Adobe Commerce (Magento 2): Shaping the Future of E-Commerce.
Adobe Commerce, previously known as Magento, is a top pick for businesses looking towards the future of e-commerce. With a contemporary architecture built around popular frameworks, it offers unmatched flexibility, accommodating diverse business needs. This platform delivers the speed and agility necessary for businesses, regardless of their size. It's an ideal solution for those ready to conquer the evolving landscape of digital commerce.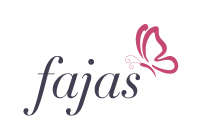 At SpiderBoost, we practice what we preach. Six years ago, we took a bold step and launched our own e-commerce store to demonstrate our knowledge and expertise in the field, while setting ourselves apart from the competition. Today, we run our own successful e-commerce business, including our own Amazon and omni-channel stores.
Read More
Future-Proof

Your E-Commerce Business.

We position your e-commerce business for future success in digital commerce by ensuring smooth integrations with leading shopping platforms like Google Shopping, Amazon, Walmart, and more.
12
Years
Our team boasts over a decade of experience in e-commerce website creation, continuously adapting and thriving within the ever-changing digital landscape.
80+
Magento Websites
We take pride in our portfolio of over 80 Magento websites, a testament to our commitment to this robust and adaptable e-commerce platform.
50+
Shopify Stores
Our team has designed and managed over 50 Shopify stores, emphasizing our expertise in building user-friendly, conversion-centric e-commerce platforms that cater to the unique needs of businesses.
E-Commerce Website Design & Development – FAQ's
E-Commerce Design and Development Solutions that Drive Conversions.
Our approach is thoroughly comprehensive, aiming to develop e-commerce solutions that strike the perfect balance between aesthetic appeal and practical functionality. We focus on creating user-friendly, ADA compliant, and SEO-optimized e-commerce platforms for our clientele, ultimately driving higher engagement and conversions.