Miami PPC Agency


Fuel Your Growth.

We take a data-driven approach to better understand your customers, drive growth and profitability. We collect, analyze, transform, visualize and activate data to increase your brand's relevance while generating a highest return on your paid media investment.

We will help you visualize your consumers journey, maximize lead generation, promote business growth, and tap into market opportunities.

Crafting an Effective Miami PPC Strategy.

Google introduced us to the concept of "Micro-Moments". These are the instances when customers seek assistance in guiding their decisions or choices. As digital marketers, these moments are golden opportunities for engagement. Consider these as crucial pitstops in the customer's journey, and it's precisely these instances where our Miami PPC Agency comes into play. In the modern business landscape, winning over the customer's attention and eliciting action requires consistent effort, one moment at a time. Why? People tend to be more loyal to their immediate needs than any specific brand, positioning micro-moments as the latest arena for brand competition.
Ready to Boost Your Digital Presence?
Our Miami PPC Services
Maximize Your Growth.
Always Present. We ensure our availability when potential customers' micro-moments guide them towards Google. We do this by utilizing pay-per-click advertising and pinpointing keywords that have a high probability to lead to conversions.
Always Relevant. Our aim is to build awareness through valuable messaging aimed at our prospects. We position this message at the forefront of our target audience.
Always Optimized. We collaborate with your team to identify key customer touchpoints along the conversion path. Our Miami PPC Agency then optimizes each interaction to boost conversions to their maximum potential.
Custom Landing Pages
Our team developers and designers collaborate with you, your PPC manager, and project manager to create landing pages that are designed to optimize user experience and drive conversions.
Custom Tracking
We employ a customized tracking system that monitors campaign performance in real-time. This provides in-depth insights and allows us to optimize campaigns on the go.
Campaign Management
We take complete ownership of managing your PPC campaigns. From strategic planning to tactical execution, our team ensures every aspect is aligned with your business objectives.
Project Management
With effective project management, we streamline the processes involved in your PPC campaigns. Our skilled project managers ensure timely execution and optimal utilization of resources.
PPC Strategy
Our team devises a tailor-made PPC strategy for your business. We take into consideration your unique needs and market dynamics to create a strategy that drives results.
Custom-Built Reporting
We provide custom-built reports that give you a comprehensive understanding of your campaign performance. These reports are designed to be easily digestible and action-oriented.
Weekly Calls
We believe in consistent communication. Our team schedules weekly calls to keep you informed about campaign progress, discuss performance insights, and strategize for future endeavors.
A/B Tests
We conduct A/B testing to identify the most effective strategies for your campaigns. This empirical approach allows us to continuously improve campaign performance based on real user response.
Keyword Research
Our comprehensive keyword research service ensures your ads reach the right audience. We identify high-performing keywords that align with your business and target market's search behavior.
PPC Marketing in Miami – FAQ's
Adapt, Optimize, Excel:
Our Miami PPC Methodology.
To reach optimal performance, PPC campaigns and strategies need to continuously evolve and adapt. Our Miami-focused 'Adapt, Optimize, Excel' approach progressively maximizes value-per-click. This involves experimenting with different keyword combinations and ad copy using A/B or multivariate testing methods.
$20+
Million
PPC Buys Managed
100%
Certified Team
Assigned to your account
16+
Years
Experience in platform
Certified


Paid Media Managers.

At SpiderBoost, our Miami-centric team comprises fully certified PPC Managers with decades of experience managing multi-million dollar ad budgets. With in-depth industry knowledge, strategic marketing acumen, keyword optimization expertise, and analytic consulting skills, they remain steadfast in their commitment to amplifying our Miami clients' success.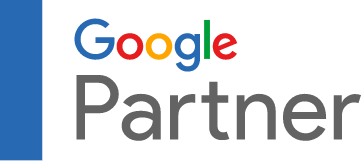 Crafting Miami-Focused Ads

That Drive Conversions.

We implement our Miami-tailored 'Adapt, Optimize, Excel' methodology for each client. Our ongoing analysis lays the foundation for your campaign, but the real success pivots on experimenting with diverse keyword combinations and ad copy through A/B or Multivariate testing methodologies. Incorporating these strategies into your Miami-centric PPC campaigns steadily enhances the value-per-click.

While our approach is all-encompassing, our proprietary technologies empower our team to automate many of these processes, ensuring total cost efficiency for our Miami clientele.
Miami Brands Are Winning

With Our PPC Services.