Orlando E-Commerce Website Design & Development:


Shopify & Magento Web Services

Ready to convert browsers into buyers? At our Orlando digital agency, we specialize in designing and developing Shopify and Magento websites that are built to convert.

From Browsers to Buyers: Crafting the Perfect E-Commerce Experience.

We prioritize load speed, data protection, SEO, ADA compliance, and mobile-first design to transition casual browsers into committed buyers. Leveraging our rich expertise and in-depth understanding of the Shopify and Magento platforms, we deliver e-commerce websites that are crafted to engage, convince, and convert.

Optimizing Your E-Commerce Experience.

We're dedicated to making it faster, easier, and more cost-effective than ever to establish shopping experiences that resonate with your unique business needs. Our web design and development practices are founded on key principles like swift load speed, stringent data protection, search engine optimization, WCAG ADA Compliance, GDPR Compliance, and mobile-first designs that drive conversions.

Over a decade, our cohesive team has worked tirelessly to create and support e-commerce websites powered by Shopify and Magento. Our deep-seated understanding of these platforms enables us to execute seamless development, customization, and maintenance tasks that empower your business to thrive online.
Ready to Boost Your Digital Presence?
Orlando E-commerce Services.
Position your  business for digital commerce success with our e-commerce services. We offer integrations with prominent shopping platforms like Google Shopping, Amazon, Walmart, and others, helping your business establish a commanding online presence.
Shopify: The E-Commerce Launchpad.
Ideal for businesses seeking straightforward e-commerce functionality, Shopify is your complete solution. This all-inclusive platform takes care of hosting and payment methods, making it the perfect choice for small to mid-sized Orlando businesses. For those in need of advanced features and scalability, Shopify Plus stands as a powerful contender.
Adobe Commerce (Magento 2): Designed for the New E-Commerce Era.
Adobe Commerce, formerly Magento, is the choice for businesses eyeing the future of e-commerce. Developed with a focus on the evolving landscape of digital commerce, its modern architecture leverages popular frameworks to deliver unparalleled flexibility. This platform accommodates a vast array of business requirements, delivering speed and agility essential for Orlando enterprises of all sizes.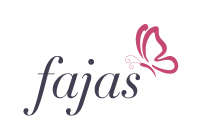 At SpiderBoost, we practice what we preach. Six years ago, we took a bold step and launched our own e-commerce store to demonstrate our knowledge and expertise in the field, while setting ourselves apart from the competition. Today, we run our own successful e-commerce business, including our own Amazon and omni-channel stores.
Read More
Future-Proof

Your E-Commerce Business.

We equip your Orlando e-commerce business for the future of digital commerce by facilitating seamless integrations with leading shopping platforms like Google Shopping, Amazon, Walmart, and more.
12
Years
With over a decade of experience under our belt, we've been at the forefront of e-commerce website creation in Orlando, constantly evolving with the digital landscape.
80+
Magento Websites
Our portfolio boasts over 80 Magento websites, showcasing our dedication to this dynamic and flexible e-commerce platform.
50+
Shopify Stores
We've created and supported more than 50 Shopify stores, underscoring our expertise in developing accessible and conversion-focused e-commerce platforms.
E-Commerce Website Design & Development in Orlando – FAQ's
Crafting E-Commerce Design and Development Solutions that Drive Conversions.
Our approach is comprehensive and focuses on creating e-commerce sites that are not only visually appealing but also fully functional and conversion-driven.
SpiderBoost
7410 Cypress Grove Rd
Orlando, FL 32819